Celebrating Social Connections
1-31 October 2022
Throughout the month of October people of all ages, cultures, and abilities will come together and connect, celebrating the essential roles that older people play in our communities.  All in all, it's  going to be a connect fest!
Queensland is gearing up to enjoy the second annual Queensland Seniors Month. From humble beginnings sixty-two years ago, this statewide celebration has outgrown its nine-day week and has become a month-long event.
Connecting Queenslanders through inclusive events and activities, Seniors Month will bring people of all ages, cultures, and abilities together within their community, uniting them through shared interests and passions. It also provides a great opportunity to discover new programs and activities, and support services.
Beginning on Saturday 1 October, the United Nations International Day of Older Persons, Queensland's Seniors Month will include National Grandparents Day, on 30 October before ending on 31 October 2022.
Our continued theme of Social Connections remains incredibly relevant as these connections are essential at any age.
Seniors Month will provide opportunities to promote positive community attitudes towards older people and ageing, facilitate community participation, and enhance community connections.
Council on the Ageing (COTA) Queensland coordinates Seniors Month on behalf of the Queensland Government and receives funding to collaboratively plan and subsidies events and activities. Together with the State Government, we  value the contributions older people have made in their communities.   Whether as volunteers or in the workforce, community leaders or carers, grandparents, or advocates
This program aligns with our shared vision of building Age-friendly communities.
Frequently asked questions:
Is Seniors Month a national event?
To clarify,  this is not a national event.   Presently the states and territories celebrate Seniors Months or Weeks at different times of the year.  Also for various lengths of time.  This makes Queensland Seniors Month, unique to Queenslanders.
What are the dates of Seniors Month?
Beginning on Saturday 1 October, the United Nations International Day of Older Persons, Queensland Seniors Month will include National Grandparents Day, on 30 October before ending on 31 October 2022. In short it's going to be a Connect Fest all October long.
What is the theme?
There is no denying the importance of feeling socially connected. To do this we need caring supportive communities that foster and support social connections through spaces, places, and activities.
As a result of the events and activities held, together, we can increase the feeling of social connectedness for all Queenslanders.  In addition, having healthy social connections not only contributes to our sense of belonging but our overall health and wellbeing.
This makes our continued theme of Social Connections incredibly important.
What are the objectives?
The five objectives of Queensland Seniors Month 2022 are:
Connect older Queenslanders to inclusive events and activities by producing culturally inclusive, intergenerational or lifestyle events/activities for Queenslanders in their communities.
Create opportunities for older Queenslanders to continue to participate in activities beyond Queensland Seniors Month.
Challenge ageist attitudes and reframe the conversation around ageing.
Enable older Queenslanders to live active and healthy lives with improved physical and mental wellbeing.
Enhance opportunities for older Queenslanders to continue to learn through community education, lifelong learning, and digital literacy.
Where do I find events?
You can access the online event calendar by clicking here. Did you know you can view the calendar in a range of ways?  For example you can view it as a  map, list, month, summary, photo and week. You can filter events by  city/suburb, virtual or online event, cost, and key words.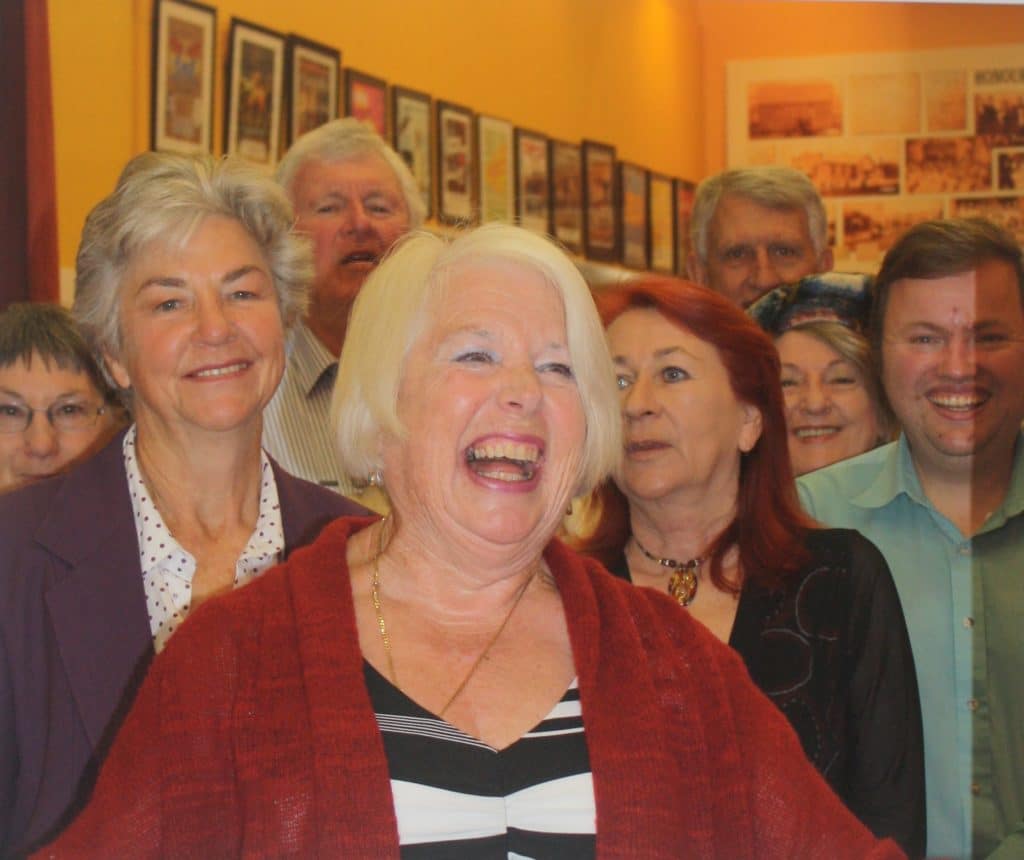 To explain, COTA Queensland started the first Queensland Seniors Week in  October 1960.  Formerly it was  known as Old People's Week and  COTA was known as the Old People's Welfare Council.  By and large our use of language has changed over the years to become more respectful and inclusive. At the same time the purpose and the importance of the celebration hasn't changed. Over the years Seniors Week has grown significantly into a major annual celebration. As a result we are celebrating the second annual Seniors Month. 
COTA Queensland is a for purpose registered charity.  We are committed to advancing the rights, needs, interests, and futures of people as we age.
Our vision is that ageing in Queensland is a time of possibility, opportunity and influence.
Committed to speaking out on the impact of systemic inequalities, disadvantage and discrimination to achieve our vision.
Together with older people, community organisations, service providers, peak agencies, researchers, Governments, and the COTAs around Australia, we inform and influence.
Overall we advocate through membership of advisory committees, public statements, submissions, and support programs that align with our objectives.
To find out more click here.