Event Submissions are open!
Are you hosting an event?  Let people know what is happening in your local community by registering to the Queensland Seniors Month website and submitting your events into the calendar.  It's free and easy to do.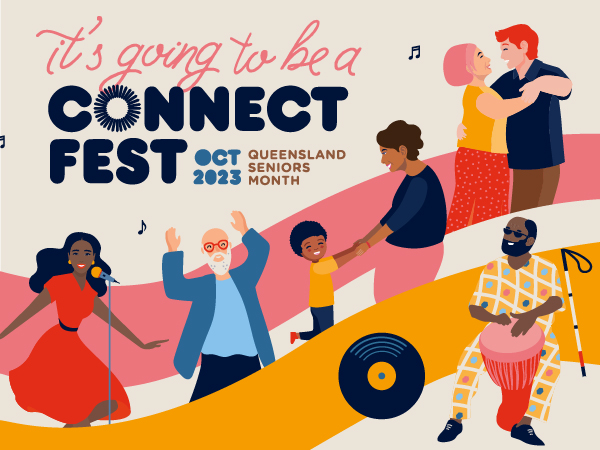 Amplification Kit
For use as needed to promote Queensland Seniors Month, this toolkit provides content and promotional assets (such as newsletter content and social media images) that can be used to raise awareness of the Seniors Month and encourage people to participate.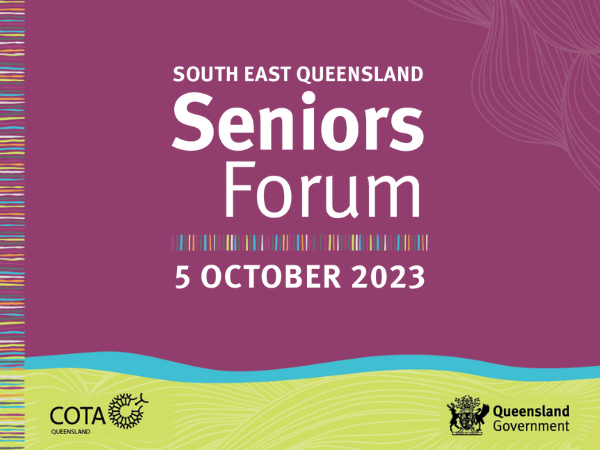 South East Queensland Forum – Livestream
We invite you to join us online to celebrate the contribution of older people and allow the voices and choices of older people to be heard by the Queensland Government and the sector, on how we can all partner for an Age-friendly Queensland.
The forum will be opened by the Hon Craig Crawford, Minister for Child Safety and Minister for Seniors and Disability Services and will feature demographer Bernard Salt providing an exclusive update on the key demographic changes affecting older people in Queensland.
Shining a light on Seniors
Too often we hear that people feel invisible as they get older. This can have a hindering effect on people's daily lives, relationships with people, and accessing support services.
We are looking to change that by lighting up the State purple and pink in support of Queensland Seniors Month and orange and yellow for National Grandparents Day.  Find the full listing of locations by clicking on this link. 
Subscribe for all the latest news from Queensland Seniors Month.