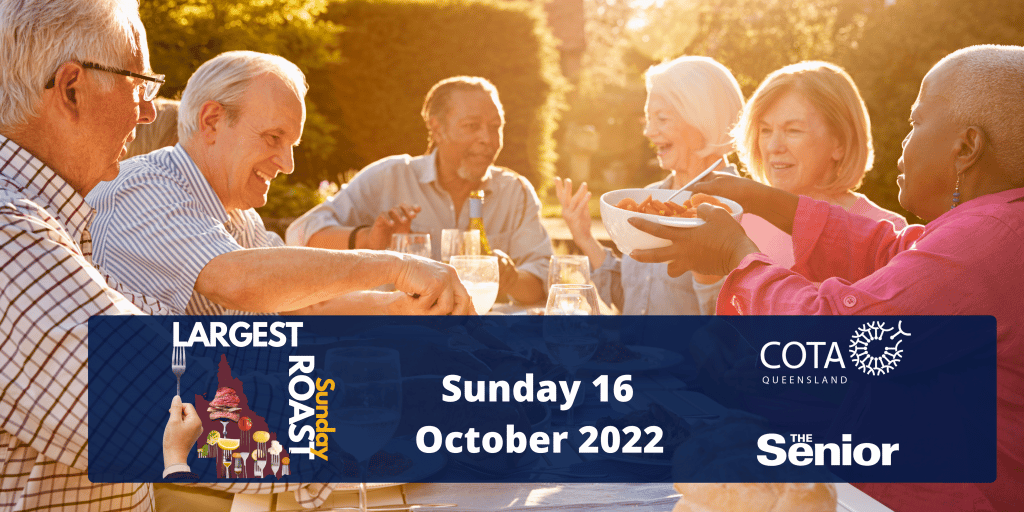 We are are so glad that you are interested in being part of Queensland's Largest Sunday Roast. Please take a few minutes to complete the form below.
If you have any questions, contact COTA Queensland on 1300 738 348 (within Queensland) or 07 3316 2999, Monday – Friday 9am – 5pm. Alternatively you can email seniorsmonth@cotaqld.org.au
This people powered project has been sponsored by The Senior.