Virtual Event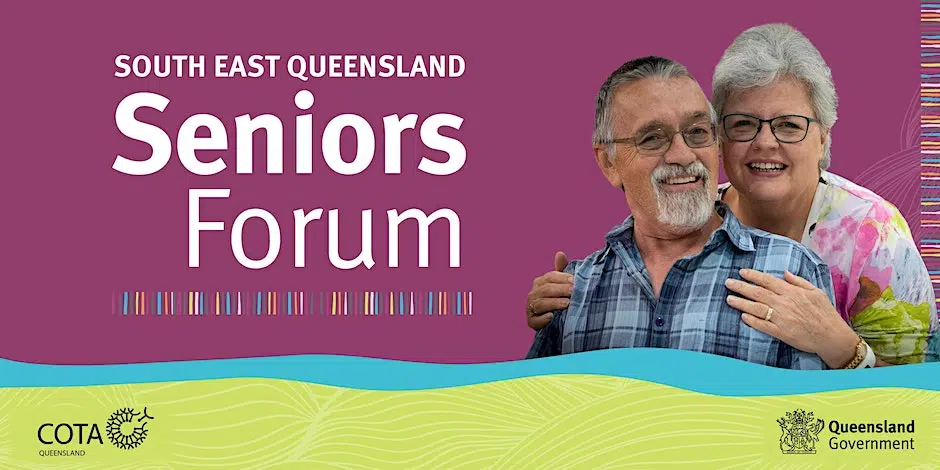 South East Queensland Seniors Forum – Online and livestreamed
Description:
In partnership with the Council on the Ageing (COTA) Queensland, the Department of Child Safety, Seniors and Disability Services is hosting a South East Queensland Seniors Forum as part of Queensland Seniors Month.
South East Queensland seniors, leaders in the community, government and industry will hear from experts, receive information about supports and services available and discuss what matters to older people in Queensland.
We invite you to join us online to celebrate the contribution of older people and allow the voices and choices of older people to be heard by the Queensland Government and the sector, on how we can all partner for an Age-friendly Queensland.
There will be access to information, discussion and opportunities for participants to hear about what matters as they get older.
The forum will be opened by the Hon Craig Crawford, Minister for Child Safety and Minister for Seniors and Disability Services and will feature demographer Bernard Salt providing an exclusive update on the key demographic changes affecting older people in Queensland.
Register for the free live stream and we will email you the link to access the online portal, a few days before the forum. Registration will also ensure access to an online delegate information pack with links to information on government concession programs and other resources.
Access the program and speaker's bios by clicking on this link.
Event Navigation